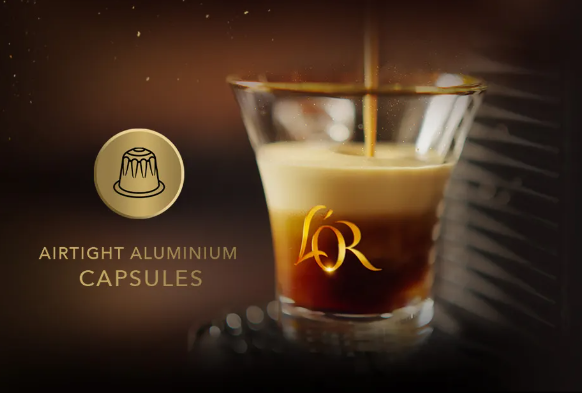 Nespresso* compatible L'OR capsules
L'OR offers a wide range of coffee pods that are compatible with your Nespresso®* machine. Each blend is created by our coffee experts to give you a taste experience that will awaken all your senses. Choose your favourite blend, or explore new blends: lungo, espresso and ristretto or our decaffeinated coffees.
*Registered trademark of a third party, unrelated to JACOBS DOUWE EGBERTS
buy compatible coffee capsules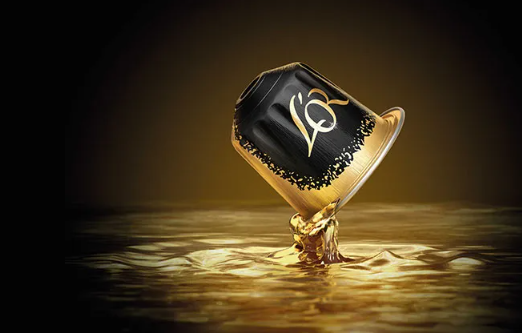 BUY COMPATIBLE COFFEE CAPSULES
L'OR presents its aluminium capsules which are available online and in stores across the AU. Each espresso capsule is specially designed in airtight aluminium in order to retain an intense aromatic flavour, which will then be released when you brew your coffee. We chose aluminium for our capsules because the material preserves the rich character of L'OR coffee for longer while being fully recyclable.
The L'OR coffee capsule:

• Is a creation of artfully layered flavours and aromas, preserved in airtight aluminium
• Features a selection of coffee beans carefully sourced and blended by L'OR Coffee Artists
• Creates a rich crema layer and brings you a superior coffee experience
• Is available as a single and double coffee capsule, so that you can enjoy a double shot or two espressos at once.
IN WHICH COFFEE MACHINES CAN I USE L'OR COFFEE CAPSULES?

L'OR BARISTA double shot capsules are exclusively compatible with L'OR BARISTA coffee machines. L'OR Espresso single shot capsules are compatible with L'OR BARISTA® coffee machines, and are specially designed to be used with most Nespresso®* Original coffee machines, with the exception of U®*, Umilk®*, Expert&Milk®*, Prodigio®* and Prodigio&Milk®* models bought after 25 July 2016.

*Trademark of third party not connected to JACOBS DOUWE EGBERTS

CAPSULES COMPATIBLE WITH NESPRESSO®*

L'OR Espresso coffee capsules can also be used in other coffee machines. Above you can see in which coffee machines the capsules can be used. The capsules are also compatible with Nespresso®* coffee machines, so you can use L'OR capsules in several different types of coffee machines. Do you not see the name of your coffee machine? You can always contact us or check the frequently asked questions, you might find the answer there.

*Third-party trademark brand which is not affiliated in any way with JACOBS DOUWE EGBERTS.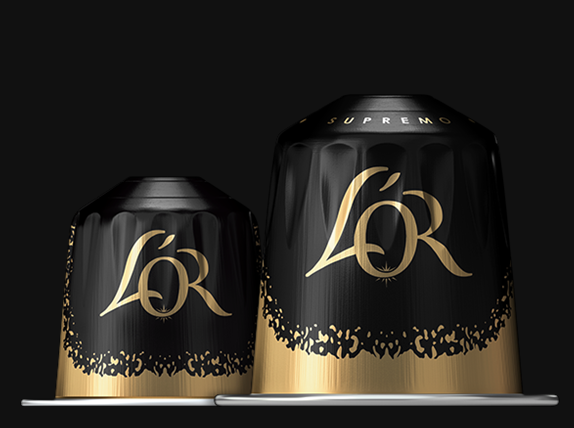 VERSATILE
THE RIGHT SIZE FOR YOU
Single or Double Shot Capsule?
Indulge in a truly deluxe coffee experience with L'OR capsules. From espressos and lungos to double ristrettos and double espressos, discover all the possibilities with L'OR. Brew one double shot coffee or two single drinks with L'OR BARISTA double shot capsules, or enjoy a classic coffee with L'OR Espresso single shot capsules.
Buy Now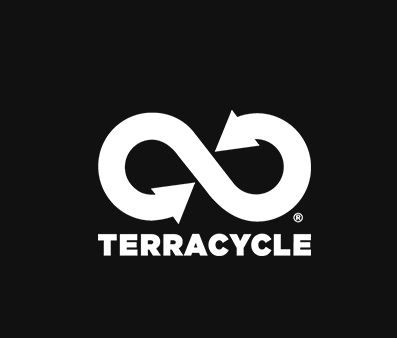 ENVIRONMENT
RECYCLING
Join our free recycling program.
To preserve the inner essence of the perfect cup of coffee, L'OR capsules are specially packed in aluminium. Recycle your L'OR coffee capsules by joining our recycling program. After you've enjoyed
your cup of L'OR coffee, collect your used capsules and send them free of charge to TerraCycle to give them a second life. L'OR capsules will be shredded to separate the coffee ground from the aluminium.
The aluminium is then melted in order to make new recycled products.
To help us care for our environment and give a second life to your L'OR capsules, join today.
Join today